Buying an ideal baseball glove for a specific position that maintains your requirements isn't easy. You need to research lots of gloves to choose the best one. And it could be a long time consuming process. But you don't need to worry about it, because we did that stuff for you.
Today we are going to look for 5 best infield baseball gloves that will choose by MLB professionals to be the best. We will talk about why they are best, what you need to consider before buying and about some smart and easy take care tips. At last of this article, we will reveal the winner from these five.
Best Infield Baseball Gloves – Comparison Table

1# Wilson A2000 Baseball Glove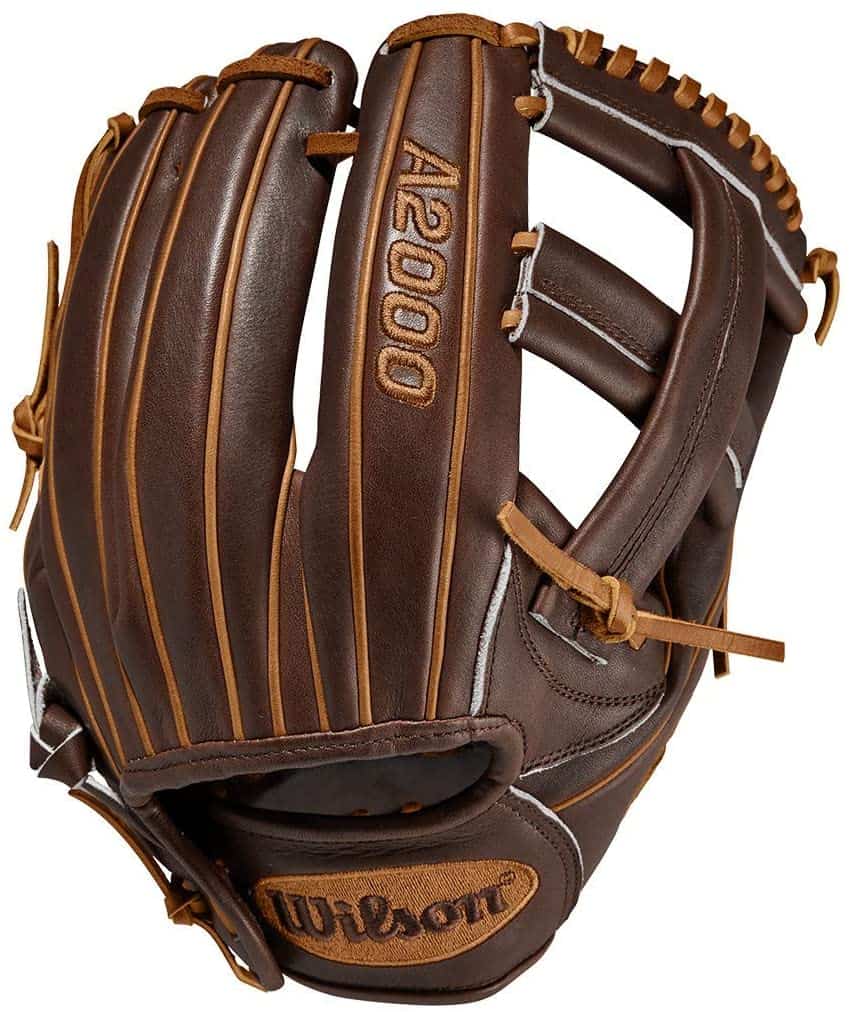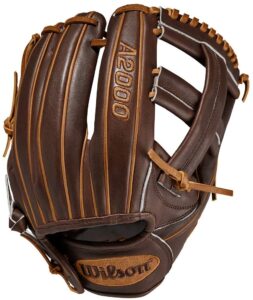 If you came here to find the best infielder glove in this world right now, then you have to stop here. Not just in baseball communities, Wilson is a household name in the majority of games because of their quality. They released the Wilson A2000 in 2009. And from the last 11 years, it is one of the most sold baseball gloves on the earth.
Every category is available in this glove like infielder, outfielder, RHT, LHT. That's why professionals named it "All-rounder Glove." This glove is constructed by the selected Saddle Tan Pro Stock leather. Wilson specially made it to give a good performance with its durability. And Pro Stock leather is durable but hardly rigid to break in. But it will not take much time to soften it when you get it (Not more than 12 hours).
It comes with a traditional style to give ease of use to players. The glove isn't too big or too small. So you will get a comfortable user experience in catching and throwing a ball.
I have to admit it; the most impressive things featured in this glove is its pocket and padding. In the pocket, they used dual welting to catch the ball ease compared to others. And about the padding, it comes with thin, comfy leather inside of this glove. It helps you to catch any speedy ball without hurting your hand.
Eight professional colors are available in this glove to chose from. Only one reason can stop you from buying it now, and it's the price of that glove. The price might not be affordable for everyone. But the price is worth it's quality.
---
2# Rawlings Encore Baseball Glove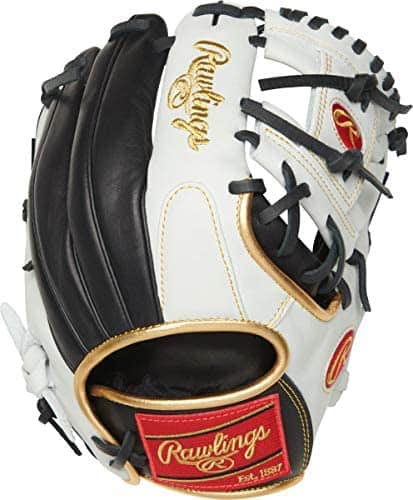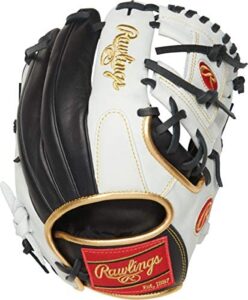 The Rawlings Encore Baseball Glove made itself ideal for the serious youth baseball player. Made with premium leather to give softness that helps you to catch the ball more comfortably. It comes with 11.5 inch Pro I Web design gives you the advantage to field any grounder and transfer the ball quickly.
It is an ideal choice for those who want a good game ready glove to play instantly. Because it comes with a 65% factory break-in from the manufacturer.
It has adjustable hand openings featured on this glove, so you don't need to worry about its fitting problem. The added palm protection and extended glove base keep you safe from hard-hit balls. So if you are looking for an infielder's glove that prevents you from any kind of injury, then it could be your right choice to go.
No matter which hand thrower you are, this baseball glove comes with both hand orientation as the first one. 2 unique white-based color gives you professional look when you are wearing it.
---
3# Wilson A700 Baseball Glove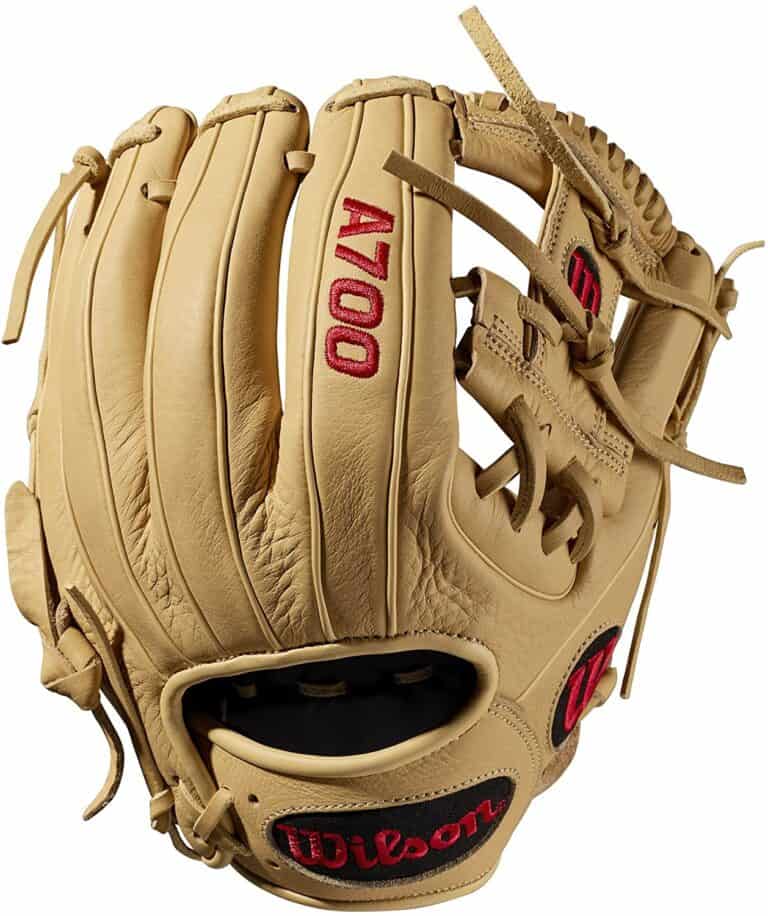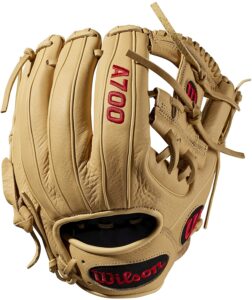 Constructed with Blonde full-grain leather to produce the highest level of durability. The Wilson A700 baseball glove comes with an H-Web design to catch every ball that comes in front of you. There are so many gloves that bend backward after a long period of use. But the materials of the A700 are so soft that it will back on its own toward place after every catch.
Inside of the padding, it comes with a soft lather layer to prevent you from the impact of the ball. It's a lightweight glove, but you need to break it in to make it game ready. The laces of this glove are so strong that you can use it even after damaging your glove.
LHT and RHT both categories are available on this glove. The best part of that glove is that it's giving so much useful features but doesn't cost a heavy price. So it can be a good deal maker point to you.
---
4# Mizuno Franchise Baseball Glove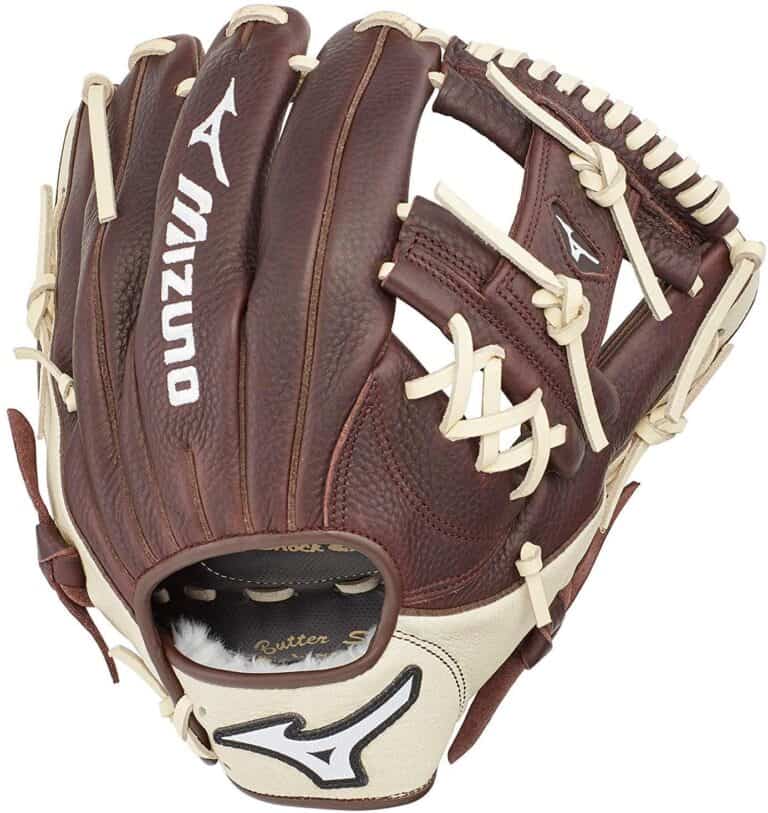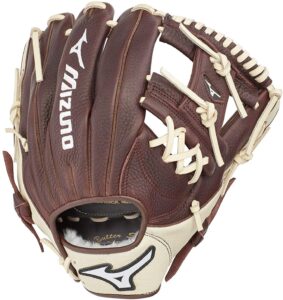 Professionals love Mizuno for many reasons. And the Franchise Series are one of the most impressive glove series from them. Not just in infielder position, it has every category of glove available in this series.
This one made by Java leather to give long-lasting performance. Its lightweight and maintaining its weight. It's comfortable to wear, and the hand based pattern helps you to shape that glove with ease.
The Para shock plus palm pad keeps your hand safe from hard impact. So it keeps you tension free from being injured in hands. Mizuno laced that glove with HiLo lacing method. That lacing retains the integrity of a fully laced web.
It comes with pre-oiled leather materials that allow you to play with it right out of the box. The price is exactly at the point. This comfortable baseball glove doesn't cost you much while giving the best support that could.
---
5# Rawlings Select Pro Lite Youth Baseball Gloves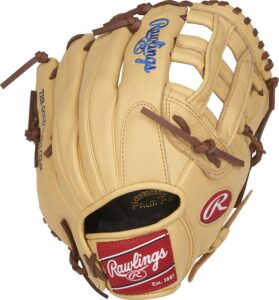 This one is an alternative of the Rawlings Encore but at an affordable price. The Rawlings Select Pro Lite youth glove comes with Pro-H Web design. That means you can catch every ball coming towards to you ease compared other infielder glove.
Made from a soft and lightweight version of pro stock leather to produce the maximum level of durability. The quality of this glove is so good that it won Rawlings Gold Glove Award for two times. The Rawlings featured Youth Pro Taper Fit pattern in this glove that offers smaller hand opening for 2nd and 3rd baseman.
For being lightweight, a youth player can use this glove more comfortably. The palm pad is so good and soft that your hand will be protected from hard impact.
It comes 90% broken-in from the manufacturer factory. That's mean you don't need to wait for 24 hours to soften it. Whenever, the glove arrives at your home, its game ready.
The price is lower than the other 4 listed infielders glove. Have both hand orientation and 3 model design to make it easy to choose for different players.
---
Infielders Glove – Buying Guide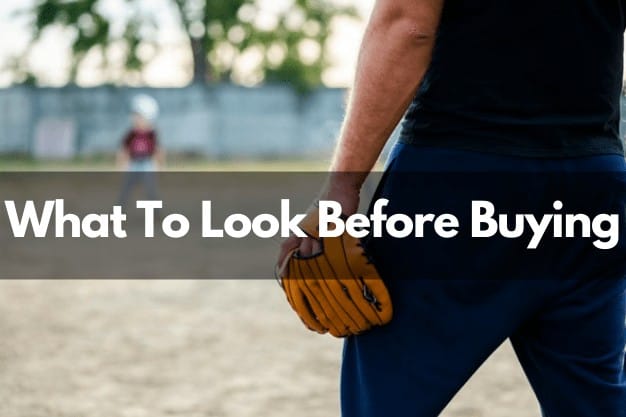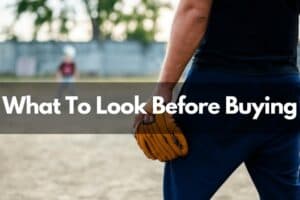 To make your buying experience easy, we attached a buying guide to help you what to look for before purchasing. There are more things to consider, but these are the most important and mandatory to look at.
Material and Construction
There are hundreds of materials that can be used to make a baseball glove. Some of them are high quality, and some of them are poor. Five types of leather are mostly used to make a baseball glove.
Buffalo skin
Full-grain leather
Cowhide
Premium steerhide
Those five have the quality of constructing a durable infielders glove that allows you to last for an extended period.
Pocket
Baseball glove's pocket plays a vital role to its user. Deeper pocket helps you to catch a ball more perfectly. But if you are an experienced player, you should be familiar with the bending backward problem. Hence you can get rid of it with just some easy steps. Make sure you are choosing the perfect pocket size when you are buying. By the way, the too big pocket doesn't help you to catch balls more comfortably. Because there aren't any magnet science to catch a ball that is out of your range.
LHT or RHT
Most of the infielder glove comes with two hand orientation. LHT means to throw the ball with your left hand and gloves on the left. And RHT means to throw the ball with your right hand and gloves on the left. Before buying, make sure you've selected the exact one.
Padding
The padding of a baseball glove helps you to catch the ball more comfortably without hurting. As you know, when you catch a ball that came straight from the bat can impact your hand. And sometimes it can cause serious injury to your hand. But with a perfect amount of padding, you can catch the ball without fearing a hand injury. But remember, overusing padding in a baseball glove can affect your game performance.
Adjustable Wrist
Every player's hand isn't the same as others. That's why everyone needs a different sized glove to catch comfortably. Over tight or over the loose glove can gives you uneasy feelings about the game. To get rid of this problem, you need to choose a glove that fits your hand perfectly. An adjustable wrist is a useful feature in a glove that gives you comfortable feelings while wearing the glove.
Affordable Price
Everyone wishes to get an ideal baseball glove at an affordable price. But as you know, a good thing comes with a good price. However, that doesn't mean you need to break the bank for an infielder baseball glove. Our chosen five gloves come with a fair price that is worth every feature.
Other Personal Requirements
Everybody has his own personal preferences while buying a new glove. Things like colors, design, brand totally depends on you. Those five gloves have multiple colors, different designs and brands. So which one you like the most and match your personal requirements, try to choose that to make yourself comfortable with that glove.
Infield Baseball Glove Size
From youth to adult, the usual size range of an infielder glove is 11″- 12″. But our recommended average size is 11.5″ to 11.75″. Because most users found it easy to use as their requirements. But giant hand needs a more oversized glove to wear. That's why 12″ inch is the maximum size range for the infielder's. If the glove is bigger than 12″, keep in mind that it will be an outfielders glove.
How to Break In an Infielder Glove
There are so many gloves that come with a factory break-in. But most of the time, you need to break in a glove at your home to make it game ready. But you don't need to worry because it's not a complicated task as you think. By some simple steps, you can do it quickly and professionally. Here they are:
Moisten the leather with some baseball oil
Rub it until you become sure that you've covered the most rigid area
Make the glove soften by using a wooden mallet
Make a shape on the glove by bending it with rubber bands
Practice some random catch with it
Apply condition to give a finishing touch and taking care of it
How to Clean an Infield Baseball Glove
You can't clean a baseball glove with just some clean boiled water. There is something that you need to maintain while cleaning the glove. To clean a glove:
Apply some leather cleaner on your glove (You can find it at the local store)
Rub it on the glove and make sure the dust got clean
Apply some conditioner to revive its moisture
Let it dry for a day
That's it. Your glove is now clean without having damaged. You even can clean gloves like 4/5 years old with these steps quickly.
The Winner
The listed 5 are best in their own different way. Choosing a winner from the best infield baseball gloves is tough. By keeping in mind every essential part, we chose The Wilson A2000 Baseball Glove as the winner of these five.
We described why it's the best in detail on its own part of the review. Those things + extra which you need to consider before buying are available in that glove. And you can be sure that it will not break your trust with low-quality performance.